LOMBARDIA and MOLISE joined the regions that participate with the ground stations data to the METEO HUB platform, Lombardia with 186 stations and 576 sensors and Molise with 52 stations and 177 sensors.
The observational data of the ground stations of 13 regions, plus the autonomous provinces of Trento and Bolzano, are currently available on Meteo Hub. It is an excellent result that we want to share.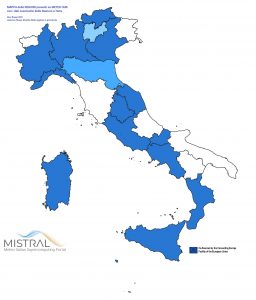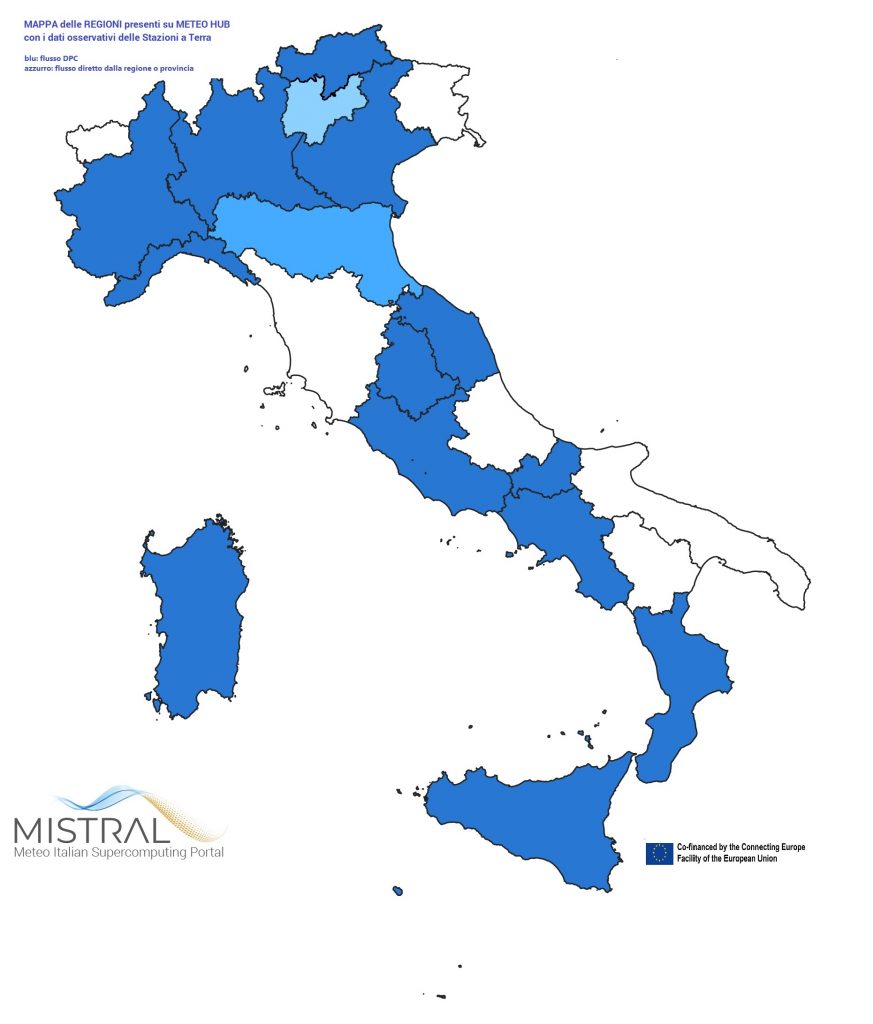 For the regions that have the most intense blue color in the map, the data comes from the National Civil Protection Department, a flow that has been started since the first release of Meteo HUB, allowing you to immediately start collecting and entering observational data.
For Emilia Romagna and the Province of Trento, colored in blue, the data comes directly from the region or province that owns the data, using a data acquisition function subsequently implemented in Meteo Hub to allow the regions to send their data autonomously.
The data is in real time (UTC time) and is updated every 20 minutes
Available Products:
PRESSURE
WIND DIRECTION
WIND SPEED
MAXIMUM WIND GUST SPEED
TEMPERATURE / DRY-BULB TEMPERATURE
RELATIVE HUMIDITY
TOTAL PRECIPITATION / TOTAL WATER EQUIVALENT
TOTAL SNOW DEPTH
RIVER LEVEL
The data can be viewed and downloaded on the OPEN maps of Meteo Hub here: https://meteohub.mistralportal.it/app/maps/observations
To extract them with advanced filters and features, you can self-register on Meteo Hub with a 'basic user' profile here: https://meteohub.mistralportal.it/public/register
For weather operators it is possible to request an account with an 'institutional' profile by writing to mistral@cineca.it
You may also like this