The supercomputer LEONARDO, jointly funded by EuroHPC and CINECA on behalf of Italian Minister of University and Research, reached the 4th position on the latest release of the Top500 list of the fastest supercomputers in the world, as announced at the SC22 conference in Dallas, Texas on November 14, 2022.
Leonardo, and the EuroHPC JU supercomputers, are made accessible to European researchers from academia, research institutes, public authorities, and industry established or located in an EU Member State or in a country associated with Horizon, to develop new applications in areas such as artificial intelligence and personalised medicine, renewable energy sources, drug and material design, bio-engineering, weather forecasting, and combating climate change.
At the SC22 conference, CINECA is present with a booth where the main results of the HPC department are presented, including the MISTRAL service (the Italian Meteo Open Data Portal) and the HIGHLANDER project (HPC for climate reanalysis and projection at very high resolution).
More details on the CINECA website:
https://www.cineca.it/en/hot-topics/Leonardo-top500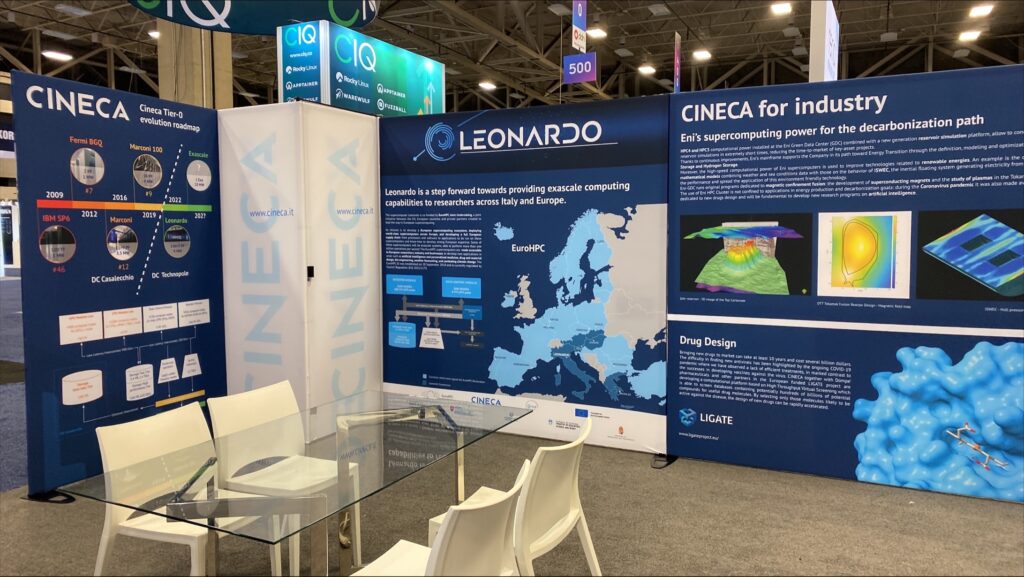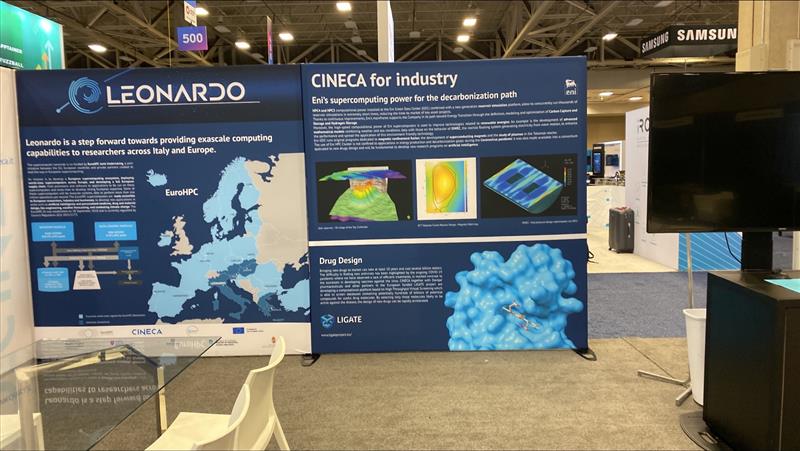 You may also like this